ART DECO IN WARSAW - RENOVATION DESIGN FOR A PRE-WAR SINGLE-FAMILY HOUSE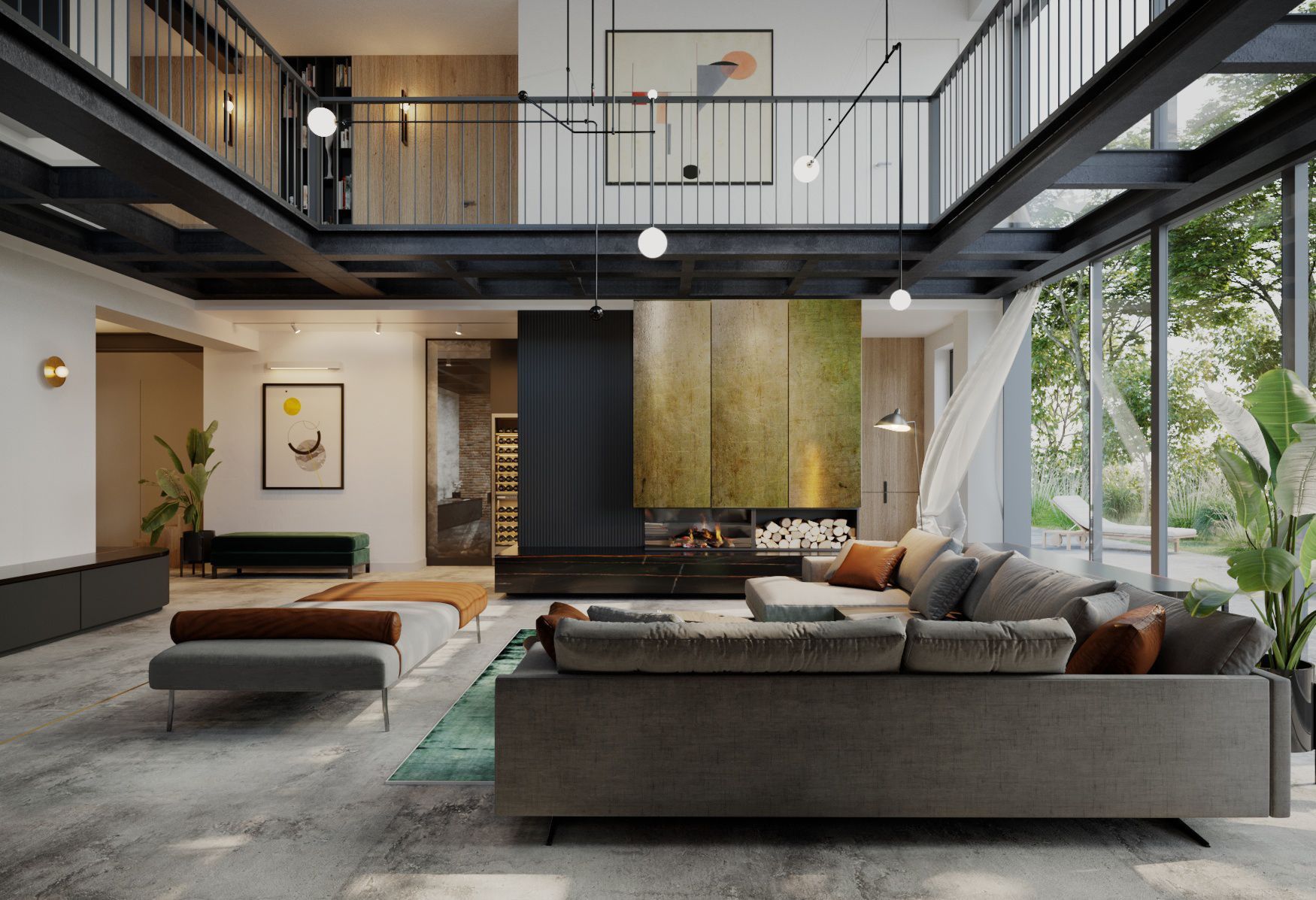 Interior renovation design for a pre-war single-family house in Warsaw
Floor area: 500 m2
Design: March 2019 – May 2019
Visualisations: JMW Architekci
In the heart of one of the pre-war and now very fashionable districts of Warsaw, a house is being reborn, modernized, saved from destruction.
The interiors of the house are subtly reminiscent of the art deco style (rounded furniture corners, lighting, natural materials such as carefully selected stone and wood) combined with austere construction materials such as steel and glass.
We uncovered and saved the old brick walls, opened up the house onto the beautiful garden with old trees by providing large glazing.
When modernising the interior of the house we were also inspired by the Bauhaus. To celebrate the 100th anniversary of the Bauhaus being in the same year that we modernised the house, we have introduced art, furniture as well as pattern and poster motifs to emphasise this fact.