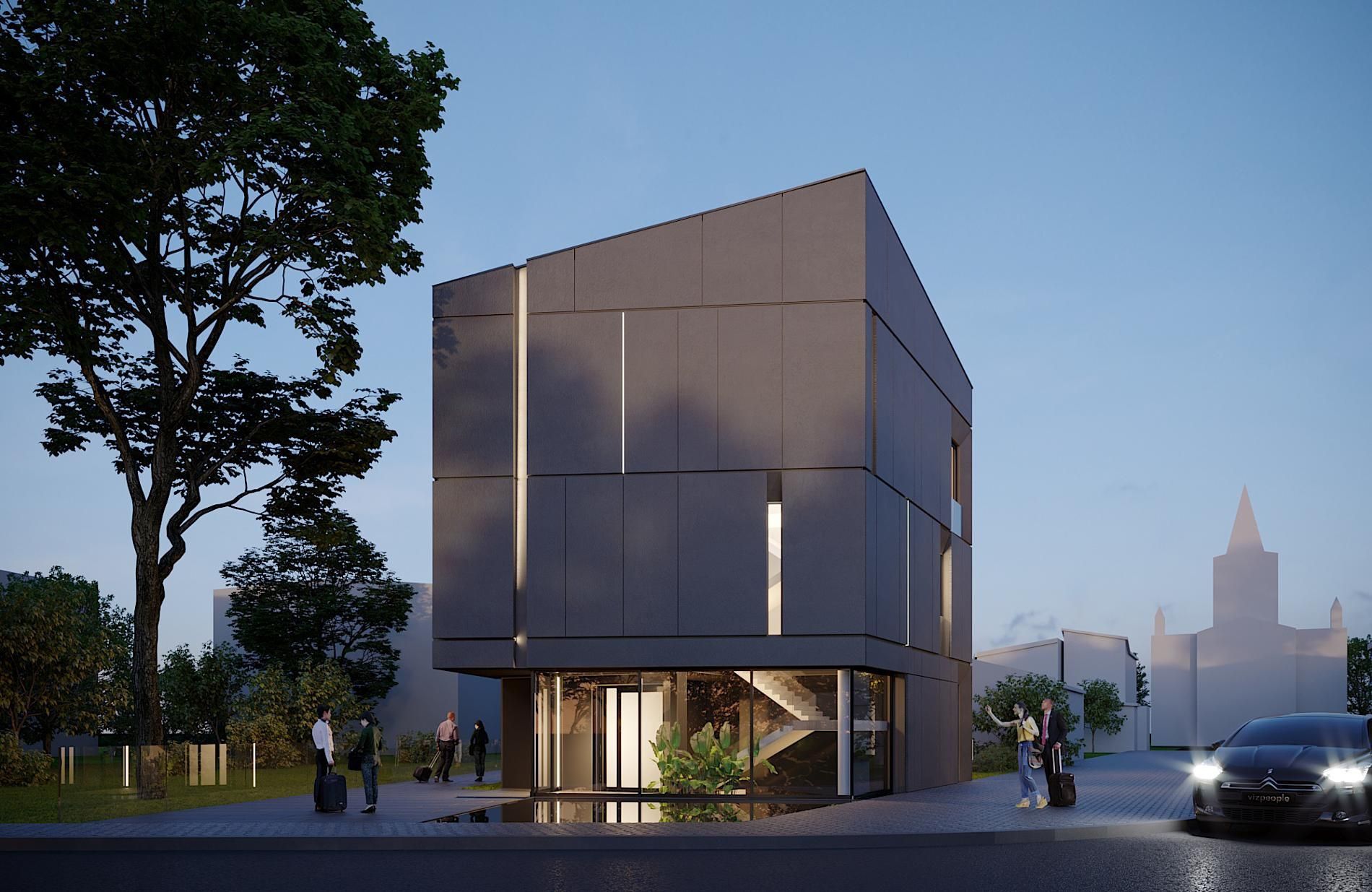 Multi-discipline, building permit design of a hotel including interior design
Floor area: 400 m2
Design: October 2018 – May 2019
Implementation: work in progress
Visualisations: JMW Architekci
The hotel was directly inspired by a block of natural stone broken off a rock. To emphasize the unique character of the building, large-format Laminam quartz sinter panels in graphite-grey were used as a façade material. From the façade, this material directly permeates to the common areas - staircase, corridors and reception lobby. Moreover, in order to respect the Investor's fascination with ecology, the façade of one of the external walls has been designed using the air-purifying Hydrotect technology.
The solid walls are intersected by vertical openings of sleek windows, which contrast with the open and heavily glazed entrance area that invites you in. Despite the large number of solid planes, the volume appears to be slender thanks to the underlining vertical divisions of the exterior cladding and the use of vertical LED luminaires integrated into the façade.
Not only the exterior elements, but also the interior and the installation fittings contribute to emphasising the modern character of the building, which is managed by a central control system and touch screens embedded in the walls. A dedicated application provides users with free access to the rooms and free use of the equipment, including, for example, ventilation, music, heating and the SPA area that is located on level -1.