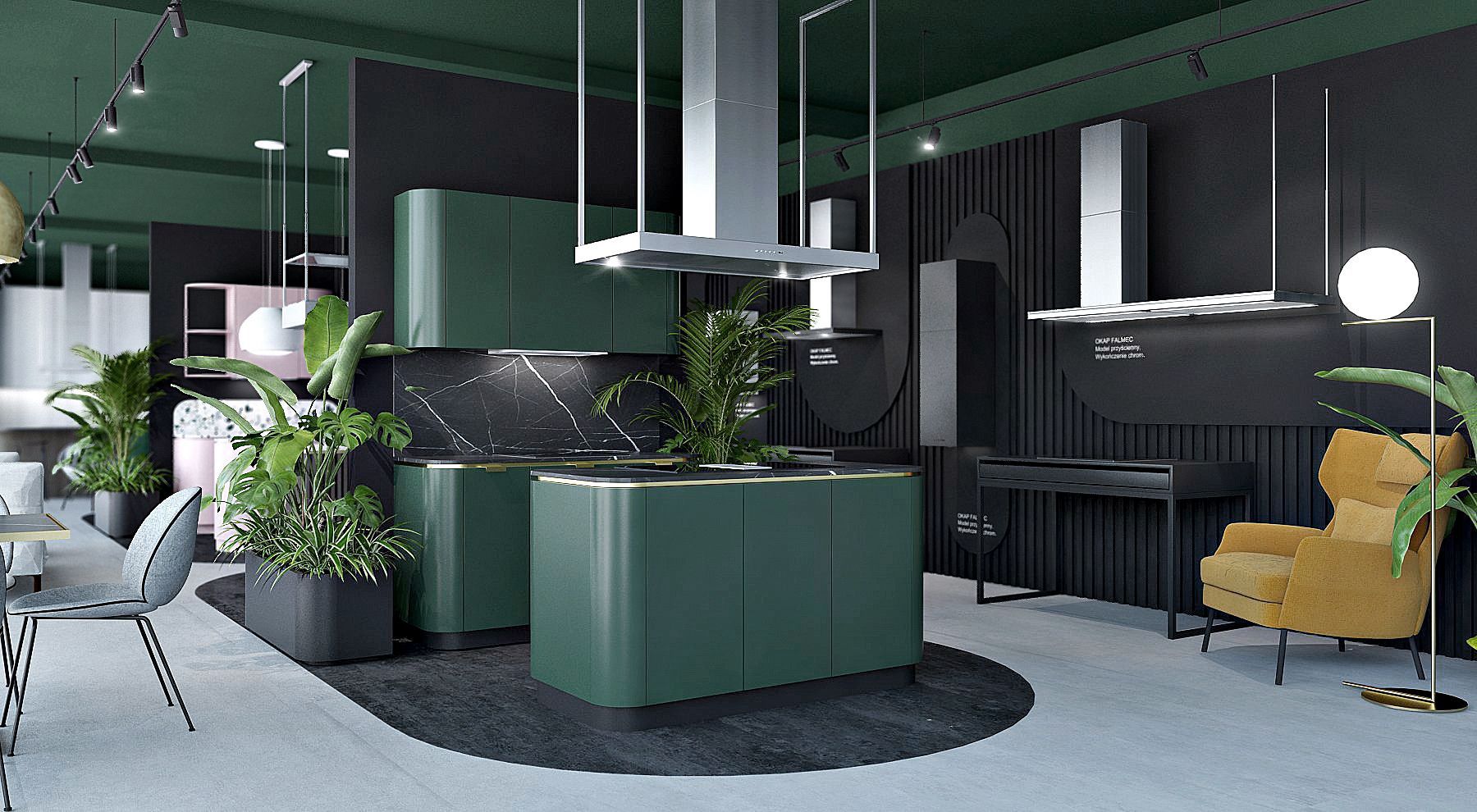 Building area: 400 m2
Design: April 2020 – October 2020
Implementation period: ongoing project
Visualisations: JMW Architekci
Interior design project of a showroom with office and warehouse space for Falmec Polska - an international company specialised in the design and manufacture of various types of cooker hoods, integrated systems and accessories. In the office building designed to be used as the company's new headquarters, a state-of-the-art interior was created, exposing the sophisticated design and high functionality of the presented products.
On the ground floor there is a representative entrance area with a three-storey high open staircase and an exhibition area, where the brand's innovative solutions are proudly displayed. In the spacious hall, there is a chandelier designed by JMW Architekci, welcoming the guests who arrive at Falmec. The first floor features an office and social area with open space, the owner's offices and a conference room with back-up facilities. The interior is maintained in a minimalist style and cool shades of grey, with an emerald finish on the walls in the main room of the showroom area, the lobby and the communication on the floor level.
All the solutions proposed by the JMW Architekci build on the modern and restrained form of Falmec's kitchen hoods, which have been elevated to the highest levels of design and technology, and which draw their inspiration from their native Italy. The background for the steel products is provided by fluted wooden wall cladding, raw, unplastered ceilings and reinforced concrete pylons rising from floors covered with large-format ceramic tiles in three shades of grey.