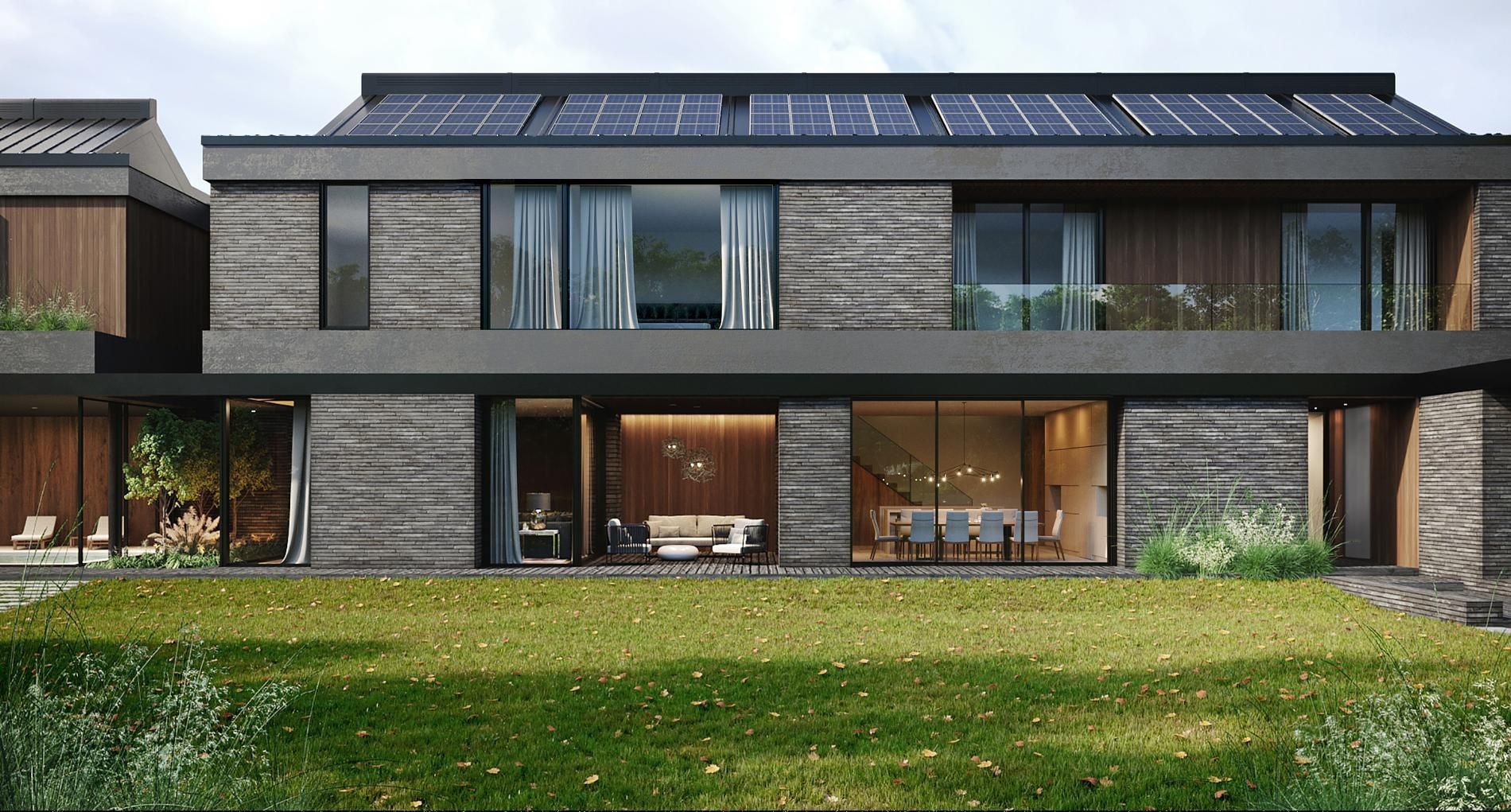 Multi-discipline, construction and final design of a residence
Area: 600 m2
Design: August 2020 – February 2021
Photographs and visualisations: JMW Architekci
The house is set in an elongated plot, and its form has been crossed by recesses that act as relaxation zones and bring natural light and greenery into the house.
This has also made it possible to zone the different parts of the house into an entrance area, a living area and a pool and relaxation area.
Long House - developed appropriately to the plot but also tailored to the Investor's needs.
The structure of the house is built of two main elements - brick and glass. In both cases, however, these are exceptional materials. The façade bricks characterised by an unusually long format, combined with the raw texture of the facade create a unique effect perfectly integrated into the shape of the house. The brickwork with a thin joint of approx. 5 mm gives the layout a dynamic character and the façade looks as if it is made solely of bricks with no visible mortar. The glazings, on the other hand, are amazing formats and thin-framed systems that offer a contrast to the full brick elements. These two ingredients generate the perfect combination of lightness and solidity. Complementing this is Canadian cedar, which is used in the setbacks of the block, such as outdoor dining areas and terraces - making them particularly welcoming.