RENOVATION OF COMMON SPACES IN THE ATRIUM PLAZA OFFICE BUILDING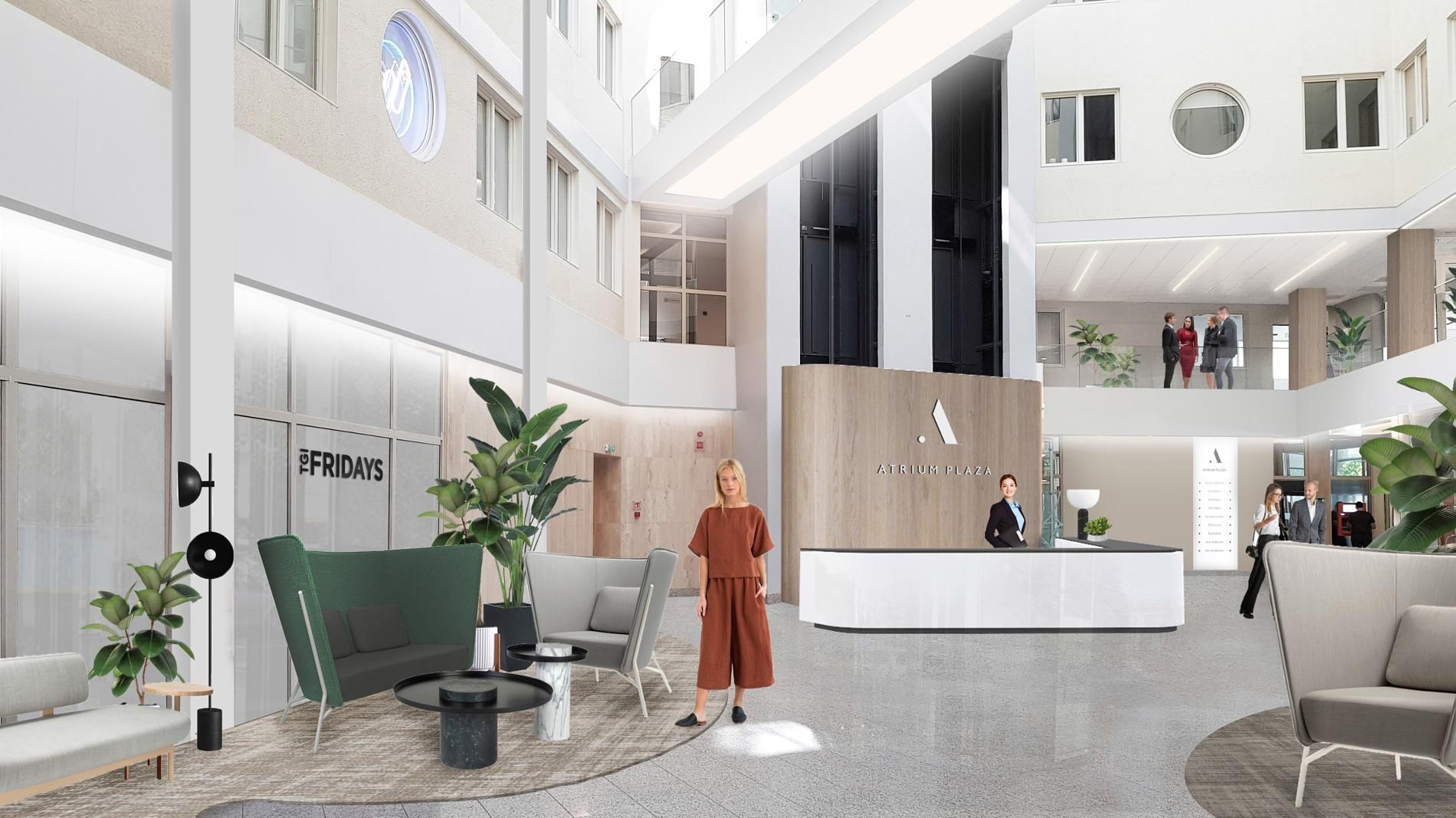 Atrium Plaza Office Building
Building area: 1100 m2
Design: September 2019 - March 2020
Implementation: March 2021 -June 2021
Visualisations: JMW Architekci
Design of new arrangement and renovation of common spaces in the Atrium Plaza office building
Atrium Plaza is one of the first office buildings erected in the late 1990s in Warsaw's Wola District, at 29, Jana Pawła II Avenue, at the intersection of Elektoralna and Ciepła streets. Construction of the office building was completed in 1998 and it has remained basically unchanged to this day. It forms the opening of an entire line of Atrium office buildings that form the western frontage of Jana Pawła II Street in Warsaw.
Modernisation of the interiors in the Atrium Plaza building is yet another modernisation project of the office building situated at Jana Pawła II Avenue, also designed by JMW Architekci Studio, following the successful one carried out in 2017. Atrium Plaza and Atrium Centrum are adjacent A-class office buildings separated by a vast outer courtyard, located on the axis of the nearby historic buildings of the Mirowska Hall and the pre-war barracks of the Crown Horse Guards (now the Museum of Fire Fighting)
The Atrium Plaza building underwent a thorough refurbishment carried out under the supervision of JMW Architekci. The project, which involved adapting the interiors to modern standards, involved replacing the existing floors, ceilings with lighting and wall coverings. In addition, new reception desks and tenant signs were designed in both entrance halls along with arrangements of mobile furniture and greenery.